Our Services
Find the best services and consulting for affordable deals
OUTSOURCE YOUR ENTIRE HR DEPARTMENT
Small Business Support Program
HR HUB is committed to provide cost effective Human Resource Solutions to the Small Businesses, which can't afford to set up costly HR departments within the organizations. Small Business 20-50 Employee can customize as per requirement.
Recruitment
HR Operations
Policy Making and related documentation
PF, ESIC & Other Compliance
Salary Preparation, Salary Slips
Offer Letter, Appointment Letter and Other Employment Letters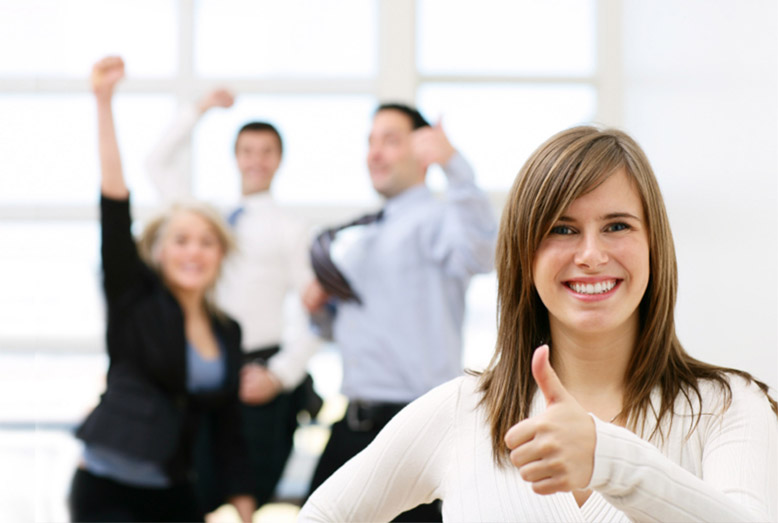 Recruitment Services
We brings in the right combination of expertise facilitating organizations to acquire temporary and permanent staff, enhancing productivity, quality and reducing employment cost HR HUB Services is a quality service provider . We have dedicated and committed team of Professional Recruitment consultants who understand your recruiting needs and the company culture. We are mainly focused into IT, ITES, Automobile & Manufacturing, Life Sciences & Biotech Research, Construction & Infrastructure Development, Telecom, Power, Hospitality, Oil & Gas Sectors and FMCG & Consumer Durables.
Establishment Compliance
We are offer combination of efforts to guide, suggest and advise the management and do liaison with the Government Department.
The Sexual Harassment of Women at Workplace (P.P&R) Act 2013.
Shops & Commercial Establishment Act
Labour Welfare Fund Act,
Profession Tax Act,
The Payment of Bonus Act, 1965
The Payment of Wages Act, 1936
The Minimum Wages Act, 1948
The Payment of Gratuity Act, 1972
The Equal Remuneration Act, 1976
The Maternity Benefit Act, 1961
The Contract Labour (Regulation & Abolition) Act, 1970
The Child Labour (Prohibition and Regulation) Act 1986
The Employees State Insurance Act 1948
The Employees Provident Fund Act 1952
Payroll Processing
We are offers payroll processing services which will reduce your cost and save your time and mitigates the risk of compliance. Payroll processing is a tedious and complex process and is considered to be an expense for the companies because the companies have to hire a team of professionals and have to opt for latest technology which costs them a lot as the software require updating on a frequent basis.
Monthly Salaries and Benefit Processing including reimbursement
Advisory services on CTC structuring.
Bank Transfer statement generation for disbursement of salaries.
Web –Based Employee self-service portal excess to every employee for pay slips generations.
Processing of Full & Final settlement for left employees.
Issuance of Form 16 for every employees.
Issuance of statutory challan –TDS, PF, ESI, PT, LWF (Monthly / Quarterly /Half Yearly / annually).
Management Aid Reports & Statutory compliance reports.
Establishment Compliance
We are offer combination of efforts to guide, suggest and advise the management and do liaison with the Government Department.
---
Factory Act Compliances
Factory Act Compliances began with the setting up the plant and the hours of labour and sanitation, age of commencing work, protection against accidents, mealtimes and holidays, the methods of remuneration, to the rate of wages and how often a work space must be lime washed. The Factory Inspectors can examine workspace anytime and declare fines for violation of any labour laws and regulations. G&CC is experts in handling diverse requirement of the Factory Act compliances with an efficient sizeable team of compliance and labour law experts. From a new factory set up to future expansion plan in existing factory, G&CC is ever ready to address your queries and help you with every statutory or labour requirement enabling you a surety of full compliance with 100% peace of mind.
Registration/Amendment/Renewal/Exemptions/Permission under the Factory Act, 1948 and The Building &Other Construction Workers (R.E &C) Act 1996.
Computerized statutory records and Late Night Women Working Permission.
Factory Licence, Factory building Plan and Standing Order Approval.
Issuance of Assessment/NOC under the Building &Other Construction Workers (R.E &C) Act 1996.
Issuance of Registration Certificate under Contract Labour Act and under BOCW Act.
Maintaining Notice Board Compliances under applicable labour laws.
Monthly Statutory Data Processing, Documentation & Submissions.
Periodical preparation & submission of all statutory registers & returns as per statutory periodicity.
Liaising with Government Authorities during or after inspections / visits or otherwise
Support in drafting responses to Government Notices & Observations
Labour Laws Compliances Audits of Vendors
Contract Labour Compliances
The practice of employing contract labour through contractors and other agencies is prevalent across nations and industries in different occupations including skilled, semi-skilled and unskilled work.
Compliance Audit & Consultation
Organization who wants to become legally compliant with minimally investment of resources, outsourcing compliance experts may become the key to success.
---
Labour Laws Licensing
Every new business required some form of licence /registration or permission to operate legally in India. The requirement of these licenses /registration or permission depends on the type of business you are operating.
Finance
We have a team of dynamic professionals which includes Chartered Accountants , Company Secretary and Sr. Professionals in Accounts and Finance having rich experience and in-depth knowledge of the subject. We provide realtime solutions for Income Tax / TDS /TCS/ GST / Import-Export / ROC Compliance / FOC Compliance.
Legal
We have a team of legal professionals which are experts in handling corporate and civil matters like Cheque Bounce Case, Drafting & Vetting , Labour Cases , Notices , Appearance in the Court.
Digital & Web Development
Our team of experts provides you the best types of: Website designing, website optimization, Traffic attract and other services.